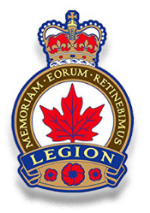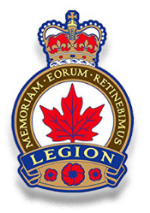 ROYAL CANADIAN LEGION




DISTRICT "A"
"ROYAL CANADIAN LEGION – HONORING OUR VETERANS IS OUR DUTY"
Copyright © 2018 / Royal Canadian Legion District A / Webmaster Elaine Dunn / All Rights Reserved
OUR MISSION
Our mission is to serve Veterans, including serving military and RCMP members and their families, to promote Remembrance, and to serve our communities and our country.
The Legion serves all Veterans
The Royal Canadian Legion was founded by Veterans and for Veterans.
We advocate for the care and benefits for all who served Canada, regardless of when or where they served. The Legion also provides representation and assistance to Veterans, including currently serving Canadian Armed Forces and RCMP, and their families, and access to our services is available to them at no cost, whether or not they are Legion members. The Legion helps thousands of Veterans each year and makes significant
positive changes in their lives.
The Legion exists so that Canada never forgets
The Legion understands the importance of honouring past sacrifices and acknowledging the courage of those who served and still serve today. Through Remembrance Day ceremonies, the Poppy campaign, commemorative activities, youth education programs and more, the Legion helps Canadians to honour and remember.
The Legion serves our communities and our country
Legion Branches are the cornerstone of communities across Canada and provide one of the largest volunteer bases in the country. With more than 1,400 Branches from coast to coast to coast, our members provide local services and supports to build a stronger Canada. Whether helping local Veterans, supporting seniors, providing youth sports programs, raising funds, volunteering to help those in need, or simply offering a place to gather for fun and celebration, Legionnaires provide essential services in their communities.
WHY JOIN THE LEGION?
The Royal Canadian Legion, with nearly 270,000 Legion members in 1,400 branches across the country, encompasses a diverse group of individuals.
Some are serving or retired members of the Canadian Armed Forces or the Royal Canadian Mounted Police (RCMP). Others have a close affiliation with the military, such as through a family member. Many are just regular Canadians hoping to make a difference.
But there is one constant among all of them: A desire to support the men and women who have served Canada.
Thinking about joining a cause that matters? Here's why you should consider the Legion.

Why Legion Membership Matters
Your membership means we can support Veterans and their families
The Legion is a democratic, non-partisan, member-based organization. Without our members, the tremendous programs and services the Legion provides to Canada's Veterans and their families would disappear.
Your membership helps us help thousands of Veterans every year by:
Ensuring Veterans get the benefits they deserve through Veterans Affairs Canada
. Helping Veterans adjust to civilian life
. Helping Veterans in need with financial assistance
. Helping Veterans find help for PTSD and other mental health difficulties
. Helping homeless Veterans off the streets
. And so much more

The Scarlett of Remembrance
The scarlet of remembrance
For those who've gone before,
The purple light of freedom Gleams forevermore, Brilliant orange laughter Ends the salty blue of tears, The white of peace that blotted out
The raven shade of fear.

Forgotten dreams of barren brown
Returned by glorious dawn, The golden glow of courage Forever shining on,
The azure skies of victory, The green of life renewed, By the silver sheen of hope And the violet hue of truth.

Broken bonds of gloomy grey
Mended by the rose of love, The bold and sunny rays of faith
Radiating from above,
The scarlet of remembrance
For those who've gone before,
Is the rainbow we've been given By the heroes of the war.
Hannah Christensen Ponteix, SK · Ponteix School · #297 Ponteix Br.
2018 - 1st place
Senior Poem