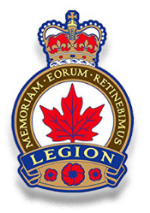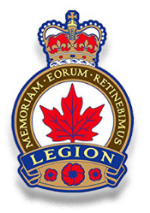 ROYAL CANADIAN LEGION




DISTRICT "A"
"ROYAL CANADIAN LEGION – HONORING OUR VETERANS IS OUR DUTY"
Copyright © 2018 / Royal Canadian Legion District A / Webmaster Elaine Dunn / All Rights Reserved
The Royal Canadian Legion
Ontario Command
District "A" Poppy Seminar
Sunday, August 25, 2019
Leslie Sutherland Branch 447 Corunna
350 Albert St, Corunna
Branch Phone: 519-862-1240
10:00 a.m. Registration;
10:30 a.m. Seminar Start
Lunch will be served at the Branch (reasonable charge)

Who Should Attend
- Branch Poppy Chairmen/Poppy Treasurer
- Branch Presidents
- Interested branch members
It is recommended that every branch encourage attendance
RSVP to Debbie Crown (ittyb@hay.net) before August 18
Bring with you
- the 2019 Poppy Kit
- current (April 2019) Poppy Manual
Dress is Casual
Laura Nicholls, District A Poppy Chairman
districtapoppy@yahoo.ca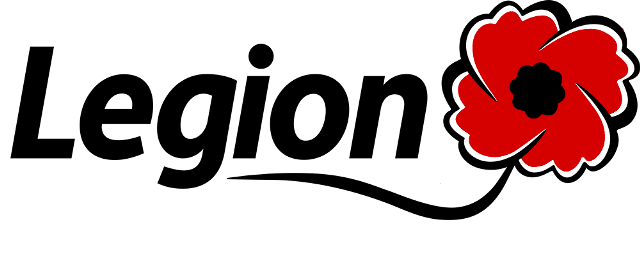 THE ROYAL ONTARIO PROVINCIAL COMMAND SERVICE BUREAU
CANADIAN LEGION 103-1069 WELLINGTON RD, LONDON, ONTARIO N6E 2H6
PHONE: (519) 253-2422 OR TOLL FREE: 1-888-207-2021
FAX: (519) 649-7931
Sunday, September 8th, 2019
TO: DISTRICT "A"
District Commander Zone Commanders
Deputy Commanders Branch Secretaries
Veterans Service Officer Branch Service Officers
Chairman
District Poppy Chairman Zone Poppy Chairman
Branch Poppy Chairman
Dear Comrades,
Comrade Mark Rogers, District "A" Commander, has authorized me to convene a District Service Officers Seminar, to be held at Branch #18, 52 Margaret Avenue, Wallaceburg, Ontario on Sunday, September 8, 2019, from 9:00am-4:00pm. This important seminar will feature guest speakers invited from Veterans Affairs Canada as well as other agencies, to participate in presentations of interest and relevance to Branch Service Officers and their work.
Seminar registration will be held at Branch #18, on Sunday, September 8th, from 8:00 to 9:00am with the seminar to commence immediately following registration. A schedule of speakers is currently being finalized and will be made available at a future date.
Branches within District "A" may send their Service Officer, as well as any other interested members. Please note only the Service Officer, or someone taking that person's place, may be reimbursed from the Branch Poppy Fund for expenses relating to the Seminar. However, please note that the Poppy Chairman may attend one Service Officer Seminar per year and would be reimbursed for expenses relating to the Seminar.

Seminar participants are advised to make their own personal overnight accommodations, if necessary. Kindly refer to the accommodation below.
Legion dress is requested for the seminar. I look forward to seeing you all at this time.
Yours in Comradeship,
Rebecca Hyndman (Calder)
Provincial Service Officer
C.c. Pamela Sweeny Executive Director, Ontario Command
Suggested Accommodations:
Days Inn
76 McNaughton Avenue
Wallaceburg ON N8A 1R9
Telephone: 519-627-0781