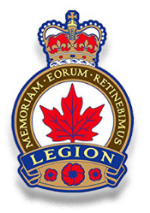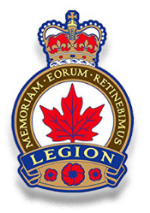 ROYAL CANADIAN LEGION




DISTRICT "A"
"ROYAL CANADIAN LEGION – HONORING OUR VETERANS IS OUR DUTY"
Copyright © 2018 / Royal Canadian Legion District A / Webmaster Elaine Dunn / All Rights Reserved
YOUTH AND EDUCATION
The Royal Canadian Legion is committed to ensuring the tradition of Remembrance remains relevant to and supported by younger generations. We promote youth-specific education regarding Veterans and Remembrance through a range of local and national initiatives.
EDUCATION AT THE LOCAL LEVEL
The Legion encourages Canadian schools to promote Remembrance Day Ceremonies, and local Branches are often involved in supporting those ceremonies. Remembrance is also promoted through the Legion's school-aged poster and literary contests. These contests see more than 100,000 students each year honour Canada's Veterans through creative art and writing. As well, the Legion distributes Poppies and educational materials, and offers schools the opportunity to have a speaker share stories and experiences about Veterans and Remembrance with the children.
Other local activities include:
. Commemorative ceremonies for youth

. Legion Youth Auxiliaries coordinated at the Branch level
. Support for Cadets, Scouts and Guides to strengthen their leadership and growth
. Partnership with Cadets to deliver Poppy campaign
. Encourage youth participation in Remembrance ceremonies
. Youth scholarship and bursary programs, coordinated at the Branch level

NATIONAL INITIATIVES
At the national level, we offer a Teaching Guide that educators across Canada can use to enrich their curriculum and promote Remembrance. The Legion also holds the National Remembrance Poster and Literary Contests with winning entries displayed at the Canadian War Museum. The senior winners participate in the National Remembrance Ceremony in Ottawa, placing a wreath at the Memorial on behalf of the Youth of Canada.
Emma Cervinka
London, ON.
Catholic Central High School
Br. 263 Duchess of Kent Br.
Colour Poster
1st Place Senior / 2018
Maria Singson
Scarborough, ON · Francis Libermann Catholic
High School

Br. 614 Scarborough Centennial

Black & White Poster
1st Place Senior / 2018
It is Done
It is done.
You don't have to fight The world is full of darkness It is not true that love can kill war
Because we believe that We are alone
It is a lie that
We have freedom
We must remember Love is not the answer because hate
Is what makes the world go round
Caring Is Pointless
There is no hope
And in believing that We must remember them
(READ IT BACKWARDS) Reverse Poem
Krixia Mae S. Padilla Chetwynd, BC · Peace Christian School
Br. 258 Chetwy
2nd Place

Senior Poem